Maker's Mark Eggnog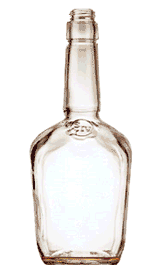 Ingredients:
1 liter Maker's Mark
1 quart milk
1 quart heavy cream
2 dozen eggs
1 1/2 cups sugar
nutmeg for garnish

Separate eggs and beat yolks until creamy. Whip sugar into yolks. Beat whites until they stand in peaks, adding 1/2 cup additional sugar, if desired. Beat yolks and Maker's Mark together, add whites. Beat cream. Add cream and milk to mixture. Add nutmeg to taste and garnish each cup with nutmeg.
Makes 2 1/2 gallons.

This reciepe is from the Maker's Mark Website.